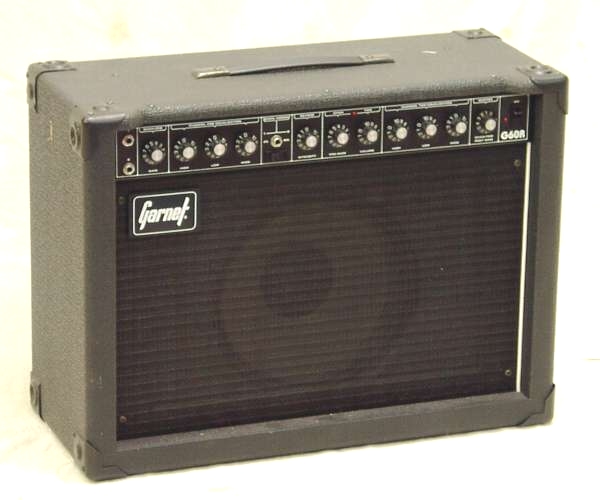 80's
Garnet
G60R
Solid State
1x12 Combo
(G60R-12)

Garnet's 80's foray into solid state consisted of amps like this G60R-12. These amps were very sophisticated for their time but of course transistors don't hold a candle to tubes.
US guitar giant Gibson imported this line of amps and they were sold in the US under the Gibson brand as the Lab Series II, successor to the Lab Series that was first made for Gibson by Moog.
These amps did achieve one moment of fame however as a Garnet manufactured Gibson amp is featured in the movie "Back to the Future". Check out the early scene where Marty and his band audition for their teachers.